Archive for the The Good Fight Category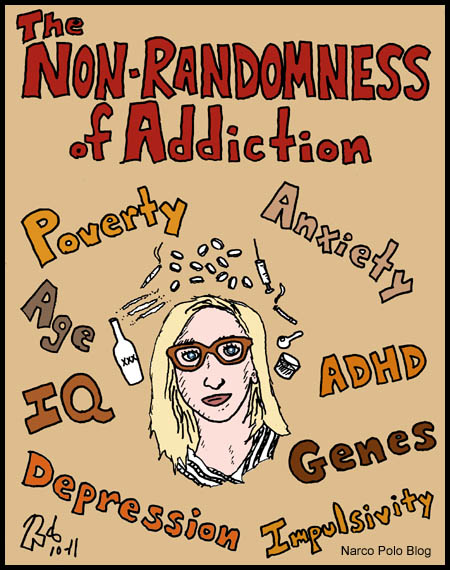 Go read "The Addictive Personality and the Non-Randomness of Addiction" by Rob Arthur on his blog, Narco Polo.
When I saw that this youtuber publishes Christian videos [edited to add that his other videos are actually skeptical, posing questions about inconsistencies in the Bible], I thought he was going to have a similar position to John's, over at My Word Like Fire. He recommends Reformers Unanimous [which is an overtly Christian recovery program] but his commentary is more about the nature of AA and its relationship with the court system. He anticipates getting some ugly responses from AA members, so I thought I'd support him and post his video here:
I just wanted to point out to everyone that Miscellanea Agnostica has heard my stompy feet and poundy fists and has added the subject of addiction treatment to the list of things that must be scrutinized for quackery and woo!
I'm going to bring up a topic which I haven't yet addressed here, which desperately needs to be examined critically and brought to heel. And that's substance abuse treatment, aka SAT. I bring it up because (via the Skeptic's Dictionary) I came across a site/blog called Stinkin' Thinkin'. It critiques most forms of SAT, but focuses on Alcoholics Anonymous (AA) and its associated "12-step philosophy" which is followed by many other groups.
Please go read the whole post.
Welcome, Miscellanea Agnostica!
Join us. Call in, chat with us.

Listen in to hear the journey of Kali and Monica as they fought through enormous resistance when fighting back for rampant 13 stepping that has been left un chcecked in AA for 75 years. We will tell our own stories, what we did to change what is going on, and the power of just one Workshop. All this and more…

Part 1 Stop 13 step in aa from the two fearless ninja chicks who started it all!
Devastating news…
Many people claim to be pioneers in addiction treatment, but few have left a more important legacy than G. Alan Marlatt, professor of psychology at University of Washington, who died of melanoma on March 14, at age 69.

Marlatt, who was also the director of the university's Addictive Behaviors Research Center, was one of the first researchers to understand the importance of relapse in addiction treatment — and, more importantly, to develop and systematically test ways to help prevent an addict's momentary slip from becoming a full-blown relapse. Marlatt recognized that enforcing immediate abstinence often deters substance users from getting or adhering to treatment, and he advanced therapeutic approaches that focus on reducing alcohol- or other drug-related harm, without demanding strict abstinence.

Throughout his life, Marlatt labored to bring empathy and compassion into a field that had historically advocated harsh and coercive techniques that were not effective.
As we head into day 3 of The Great National Head Explosion about Charlie Sheen there are two items on the Stinkin' Thinkin' agenda:
1. In case you missed it, here's the link to Stanton Peele's GMA appearance.
[UPDATE: Hey, is there any tech support here that can help Stanton pull this video off the CBS site so he can post it on his blog? If so, can you write to me? friendthegirl@stinkin-thinkin.com]
2. mikeblamedenial brought up an interesting question in the comments, which deserves a thread:
Question: Why would the producers pull the plug on a billion dollar franchise shortly after its star publicly attacks Alcoholics Anonymous?

http://www.clarefoundation.org/2009%20Journal%20Inclds.%20Inserts.pdf

This is a long download, but worthy of a look. Chuck Lorre is the exec who Charlie also had harsh words for. Perhaps Charlie's ostensible paranoia and anger have more basis in reality than is being disclosed.
And he adds:
HRC Calls Catholic '12 Step' Program For Gay Men 'Snake-Oil'
The Human Rights Campaign (HRC), the nation's largest gay rights advocate, on Wednesday called on a Catholic diocese to end its "12 step" program for gay men.

The Catholic Diocese of Colorado Spring's just-launched Twelve Steps of Courage program is modeled after programs offered by Alcoholics Anonymous.

Participants in the program admit that they are powerless in overcoming their attractions to men, ask God for help, and make amends to those they've hurt, Colorado Springs-based The Gazette reported. The men must also admit that they are "defective."

"The diocese should be ashamed for selling this snake-oil therapy that mental health professionals have denounced," HRC President Joe Solmonese said in a statement. "Programs like this say they offer hope but in reality they demean and denigrate LGBT people's sense of self-worth."

"It's not about therapy and not about activism," Rev. Larry Brennan, diocese director of priest formation, told the paper. "It's about support."
(Thanks for the link, raysny!)
The latest, from Kenny at the FFS TRUTH Campaign:
The Family Foundation School TRUTH Campaign has obtained a copy of the Family Foundation School's response to the State investigation that we published on our website yesterday.

See for yourself why The Family Foundation School has a declined enrollment by over 50% during the past two years and it continues to decline.  The Family Foundation School continues to deny any allegation or conclusion of anything that has to do with their lies, manipulation, and abuse.  They even openly stated that the State shouldn't expect FFS to comply with all their recommendations because FFS doesn't have to listen.




Remember, in their own words, they are a "boarding school" and not a "residential treatment center"

CLICK HERE

to access our main website and access the Family Foundation School response to the investigation.

We do all we do for all those who were at all, in any way harmed at the hands of The Family Foundation School!

Thanks all for your support!

Keep on keeping on

Kenny

Founder & Campaign Director

The Family Foundation School TRUTH Campaign

______________________________________________

Dedicated to exposing a more than 30 year history of abusing kids, all in the name of "TREATMENT"